Cell Counting Kit-8 & Cytotoxicity LDH Assay Kit-WST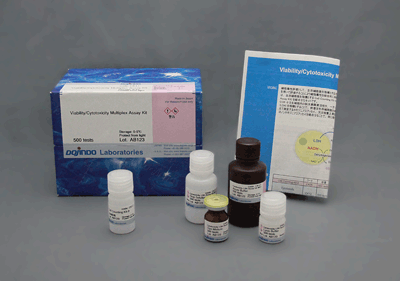 Product code

CLS05  Cell Counting Kit-8 & Cytotoxicity LDH Assay Kit-WST
| Unit size | Price | Item Code |
| --- | --- | --- |
| 500 tests | $302.00 | CLS05-05 |
The references for using both viability/cytotoxicity assays are here!

Component
500 tests
Cell Counting Kit-8 (500 tests)
Cytotoxicity LDH Assay Kit-WST (500 tests)
x 1
x 1
Multichannel evaluation in Cell proliferation or Cell cytotoxicity is important. It's vital for double-checking them and detailed cell proliferation or cytotoxic effects. Cell proliferation was evaluated by WST-8 assay and Brdu assay; Cell cytotoxicity was checked by LDH assay, WST-8 assay and trypan blue exclusion in this report. see more Using measurements from the LDH assay, WST-8 assay and ATP content in primary cultured hepatocytes, Fujimoto et all. reported that SOD2 Knockout mice were useful as an animal model of liver injury or mitochondrial toxicity. see more
Technical info
Purpose of Using Two Detection Methods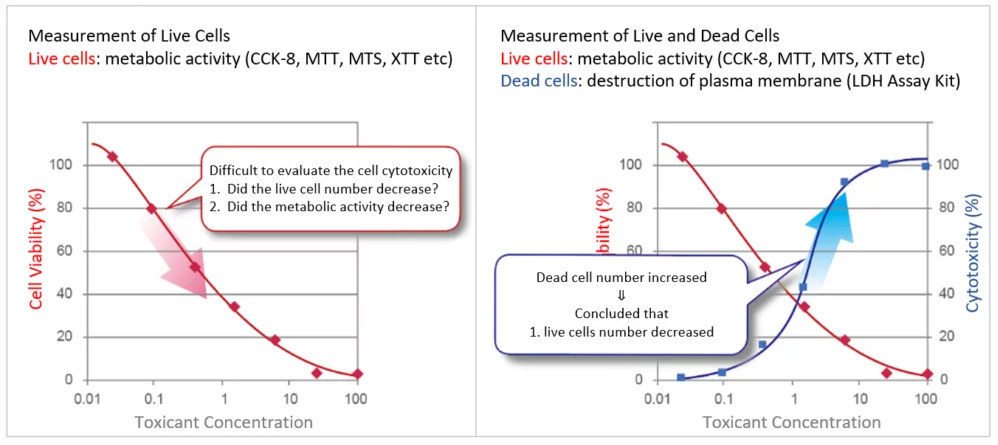 Same Samples can be used
Since same samples can be used for Cell Counting kit-8 and Cytotoxicity LDH Assay Kit-WST, the method is convenient and time efficient.

Supplementary information on technology and products used
Cytotoxicity LDH Assay Kit-WST
Detection Principle

Related Reagent Selection Guide
- Cell Proliferation / Cytotoxicity
Handling and storage condition
Handling and storage condition
0-5°C,Protect from light
Danger / harmful
symbol mark